KC Express is a group for women who love to run or walk together.  After many years and many miles, we've found the perfect mix of fitness, fun, and community service.

member events
We coordinate a variety of member events throughout the year:
Saturday Run/Walks
Free group runs and walks every week
Learn more
First Tuesdays
A healthy happy hour each month
Learn more
Training
Many members train for specific events within the Sat Walk & Run Groups.  We also host the 5K Club Training Program in the fall, and assist with the AdventHealth Women's Training Team in the spring. In addition, our Coach, Helen Wilms, offers individualized training plans if you need help with a goal event.
Learn more
Giving Back 
When we're not on the road, we're giving back. We work hard to promote women's fitness and to create a supportive running/walking community for women of all ages and abilities.
Mother's Day 5K
Our signature event is the annual Mother's Day 5K, now in its 18th year.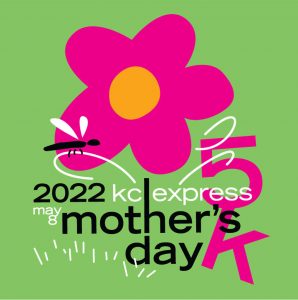 Join Us
Register online or mail in the membership form. Dues are $25 per year.
If you're not quite ready to join, come try one of our events first. You're welcome anytime!
About Us
KC Express is an affiliate member of the RRCA (Road Runners Club of America), through which we are a 501(c)3 nonprofit organization. All sponsorships or contributions to KC Express are tax-deductible and used to fund and further our mission to inform, motivate and inspire women to exercise for better health.
With KC Express, you choose your own path. It's not about how far or how fast you go, it's about consistently striving for your personal fitness goals.