Sunday, May 14, 2023 at 8:00 a.m.
Corporate Woods, 9401 Indian Creek Pkwy
Overland Park, KS 66210
Welcome to the 19th annual Mother's Day 5K (MD5K), Kansas City's only race by women, for women.
Hosted by KC Express, we're proud to bring you a fun and rewarding event! All entrants receive a stylish, women's cut t-shirt and finisher's charm necklace. The course is dotted with signs featuring mom-related comments, sure to make you smile. We have a colorful selfie station for capturing memories, balloon art creations for the kids, and refreshments for the whole family.
We created the MD5K so that women of all shapes, sizes, ages, and abilities would feel welcome and confident coming together to walk or run to celebrate the holiday. Join us!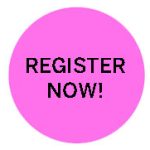 REGISTRATION FEES:
$32 — Through March 31
$36 — April 1 through May 6
$40 — May 7 through Race Day, May 14.
$5 off for: Girls 18 & under, LIV Training Team, and virtual participants
SPONSORSHIP: KC Express hosts the MD5K with the generous support of corporations and individuals.  Find out more about sponsorship opportunities HERE.
MD5K is famous for cute, colorful t-shirts featuring a daisy-type flower. Thanks to artist Jane Smeltzer along with graphic designer Lori Barnes for another wonderful, wearable design. We say this every year, but this is the best one yet!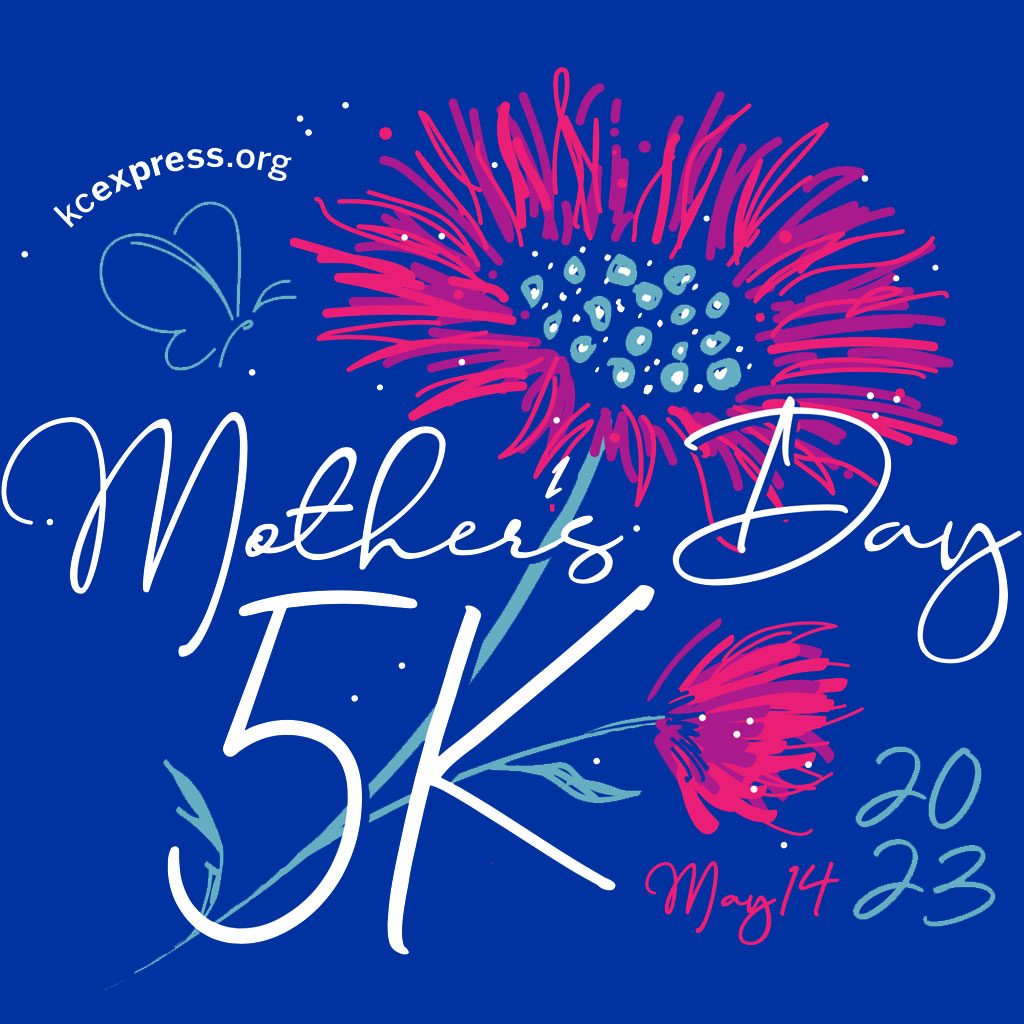 Meet Jane Smeltzer, our talented t-shirt designer, pictured here by a painting in her home by a favorite artist. Jane lives immersed in the exuberant colors she loves and uses in her own artwork. Her designs have been featured on our MD5K t-shirts nine times!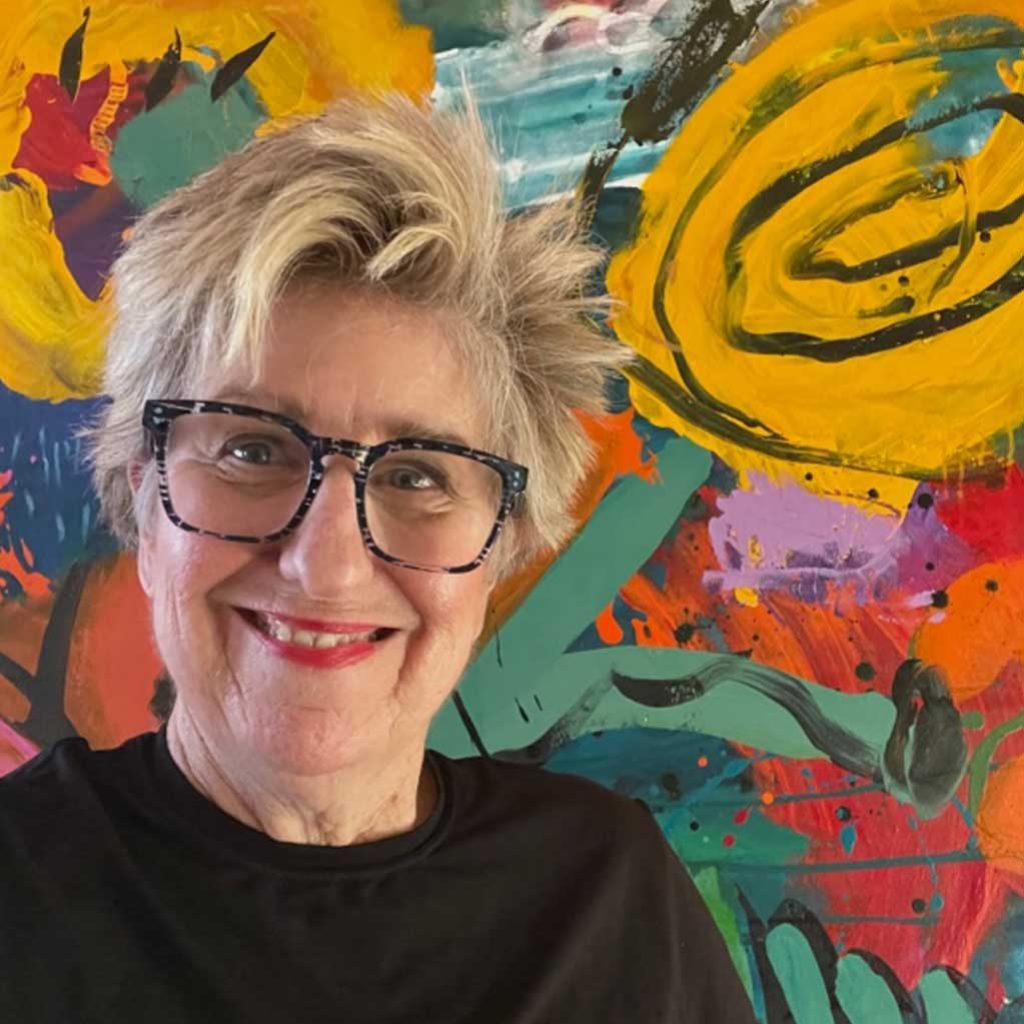 KC's only race by women, for women! Brought to you by KC Express.