Sunday, May 9 at 8:00 a.m.
Corporate Woods, Overland Park, KS

Hello ladies!
Well, it was wet, cold, and so windy the tents blew over. The sound system didn't show up. And, oh yeah, there was a pandemic going on all through the planning. But nothing stops the KC Express Mother's Day 5K and our goal of bringing women together for fun and fitness. Whether you joined us In-Person (have you warmed up yet?) or Virtually (smart choice this year!) we THANK YOU!!!
We had about a thousand entrants– split 50-50 between each event. Whether we saw you at Corporate Woods or on FB, we loved seeing your happy, positive, smiling faces.
Your results are available HERE.
Your (Free!) professional photos are HERE.
It's our best hope that the MD5K inspires you to stay active in the weeks and months ahead!
MD5K is famous for cute, colorful t-shirts, always featuring a daisy-type flower. Work on our design begins months in advance. This past winter, when things seemed pretty grim in the world, we decided we needed an uplifting, optimistic design in the colors of sunshine and spring. Girlfriends, we nailed it! (Thanks to artist Jane Smeltzer in cahoots with graphic designer Lori Barnes!!)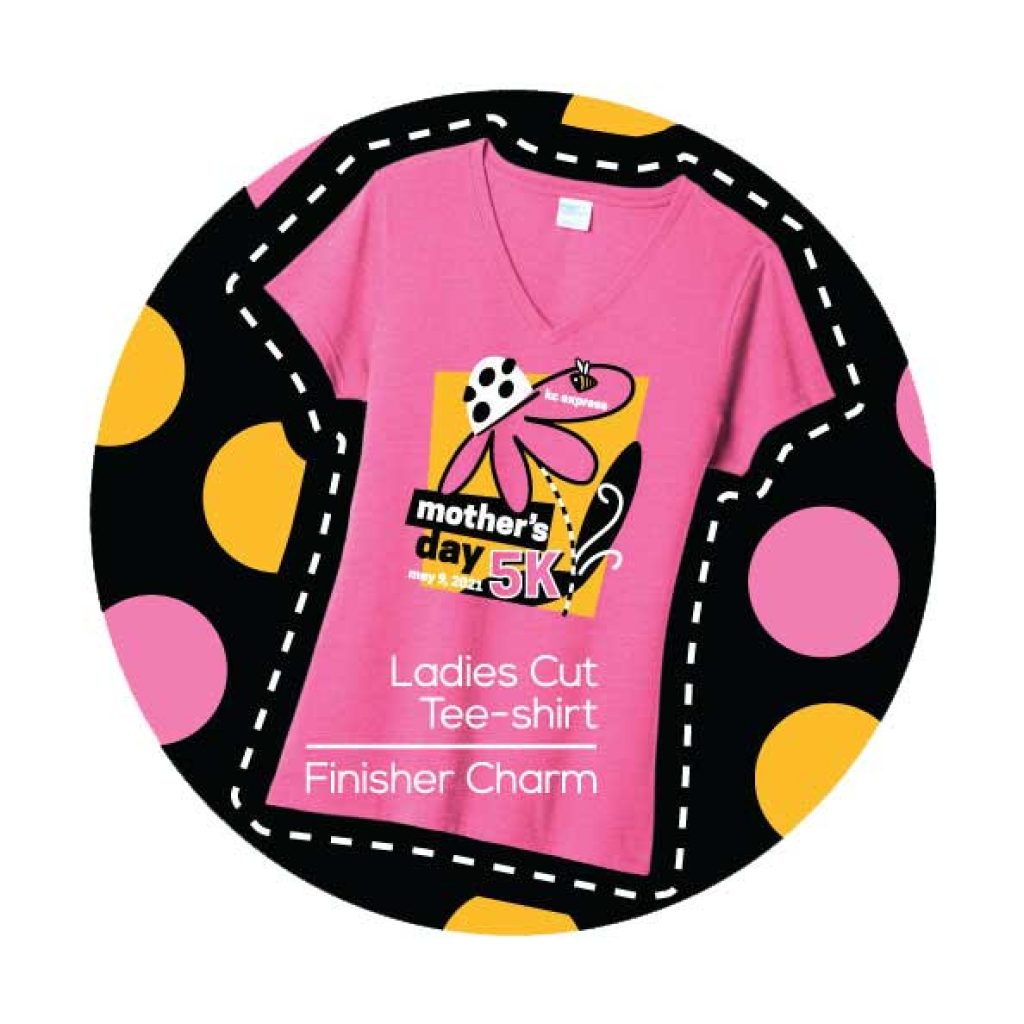 They took on all the joys (?) and challenges of race leadership to serve our club and bring you a wonderful event– in the middle of a pandemic.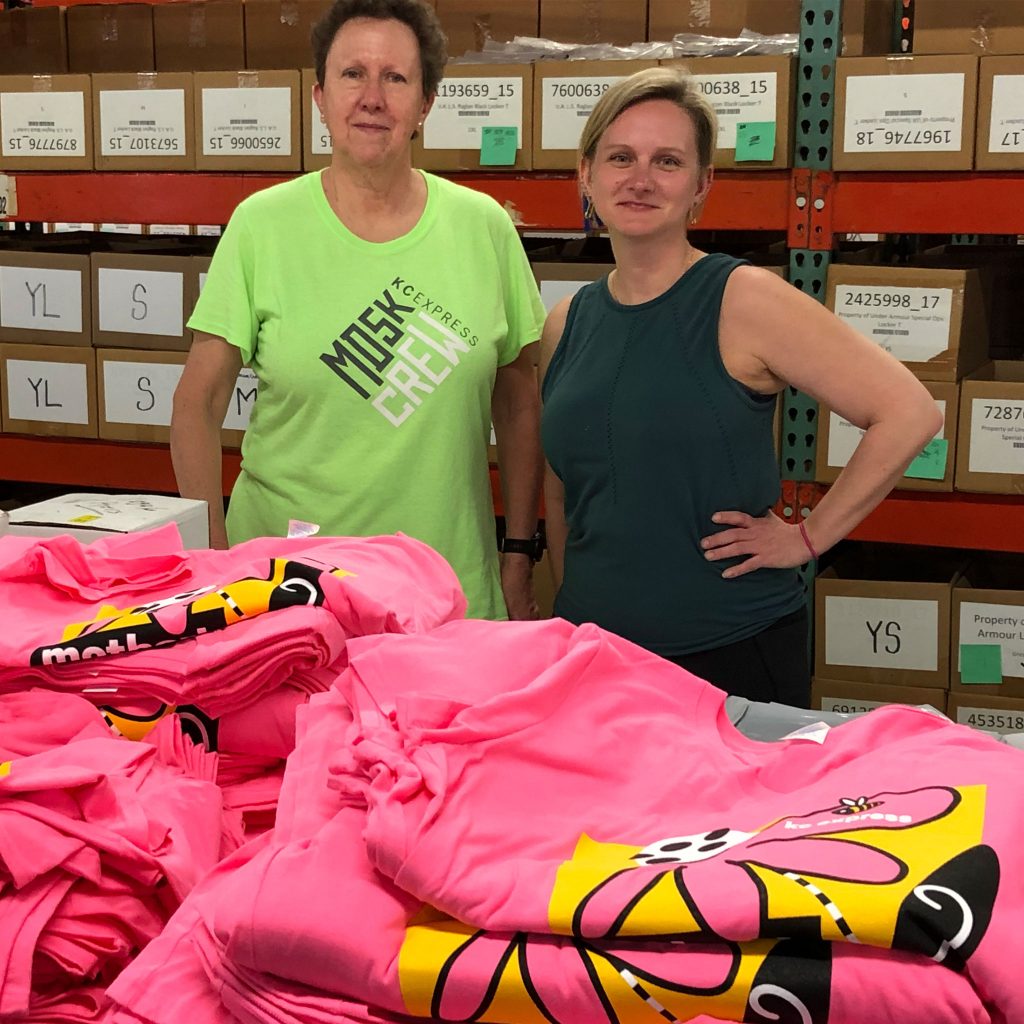 Join Us: May 8, 2022
Registration opens in January!
KC's only race by women, for women! Brought to you by KC Express.