Sunday, May 14, 2023 at 8:00 a.m.
Corporate Woods, 9401 Indian Creek Pkwy
Overland Park, KS 66210
The KC Express Mother's Day 5K is Kansas City's only run/walk by women, for women!
Thank you to the 1,200 women and girls who came out to the 2023 MD5K and spent the morning walking or running or racing — and also having fun and lifting each other up.  And thank you to the volunteers and sponsors who made it all possible.
RESULTS are HERE
OFFICIAL EVENT PHOTOS are HERE
Mark your calendars for Sunday, May 12, 2024 and join us for the
twentieth anniversary Mother's Day 5K!
SPONSORSHIP: KC Express hosts the MD5K with the generous support of corporations and individuals.  Find out more about sponsorship opportunities HERE.
MD5K is famous for cute, colorful t-shirts featuring a daisy-type flower. Thanks to artist Jane Smeltzer along with graphic designer Lori Barnes for another wonderful, wearable design. We say this every year, but this is the best one yet!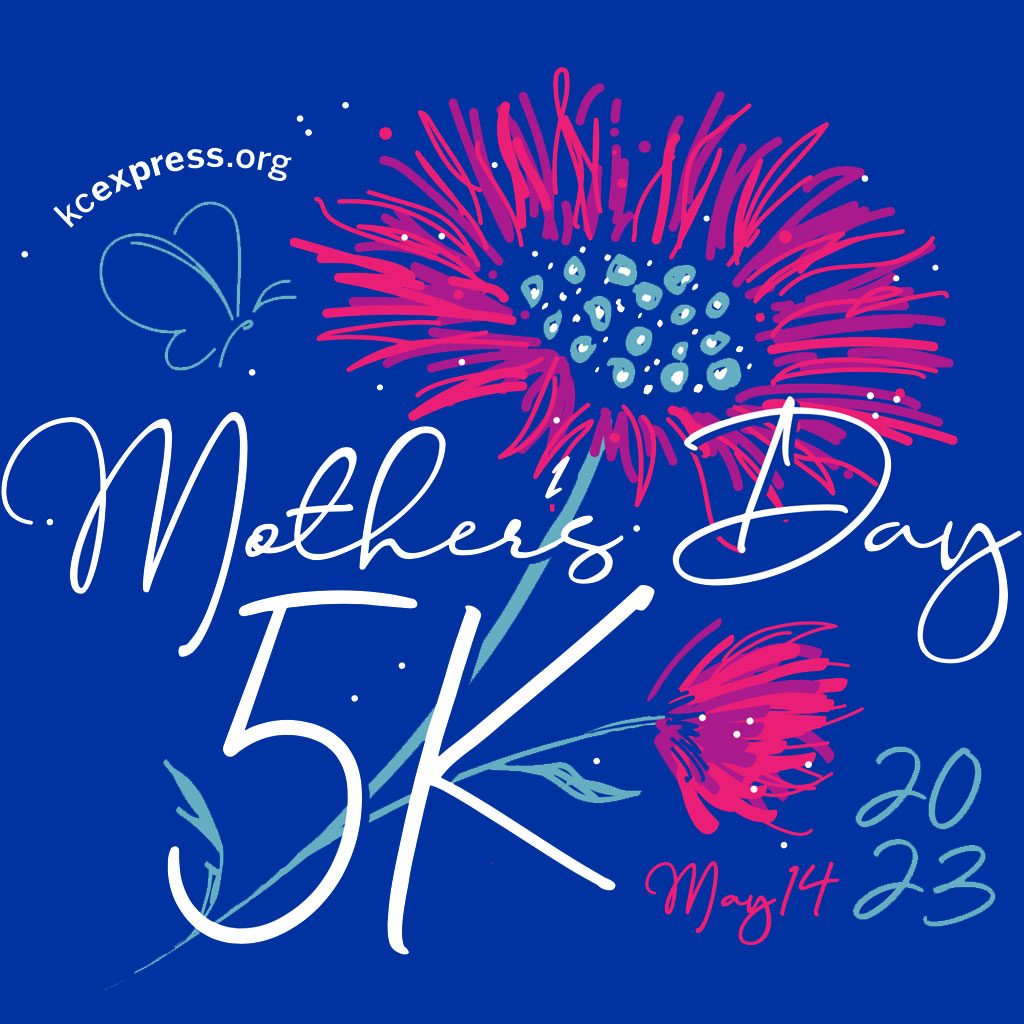 Huge hugs to the MD5K Race Committee and key race morning volunteers. Not all are pictured here; some are still at work!  Our team is always moving forward, caring about every last detail, and trying to give our participants a great experience.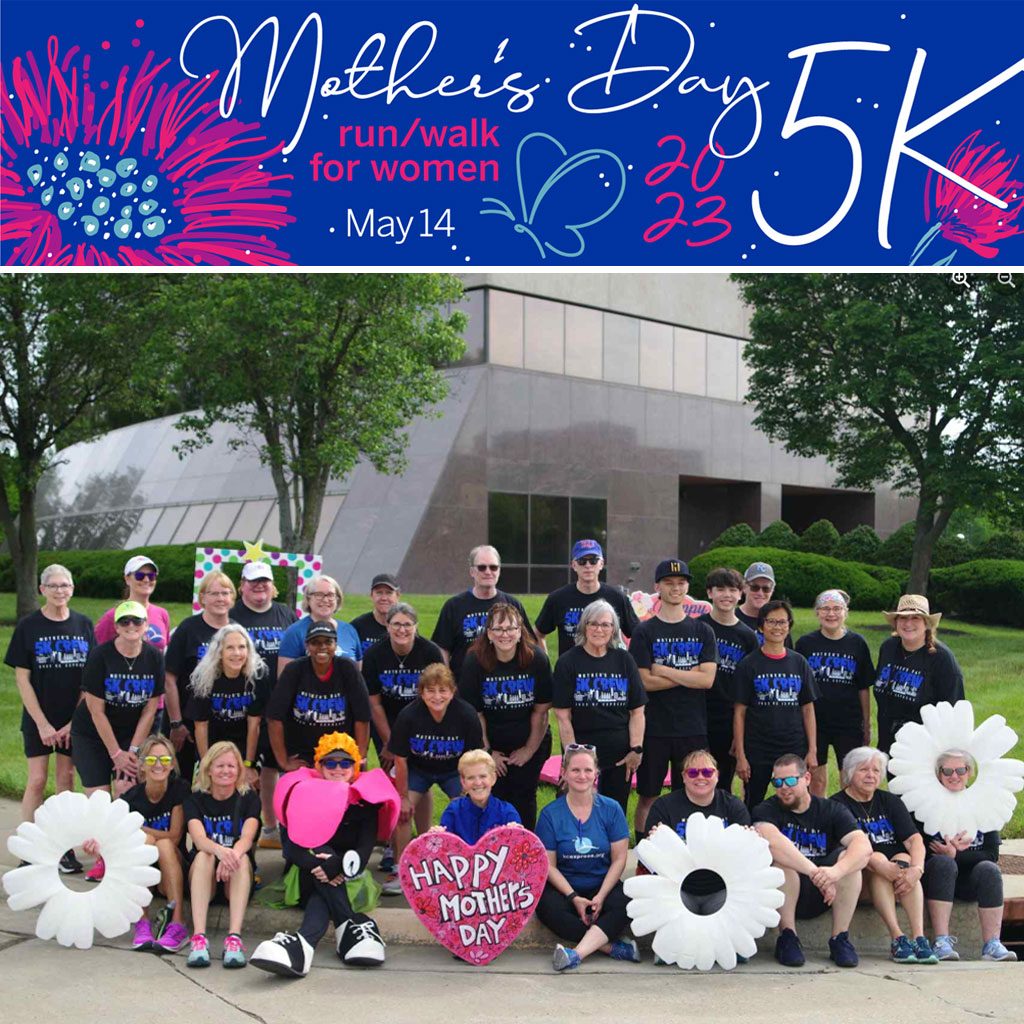 KC's only race by women, for women! Brought to you by KC Express.