Bling!
All participants receive a bumblebee keepsake charm.  Plus, we're combining the bee with some past MD5K flower charms for extra fun!  You get a small bonus, and we get to recycle some of our favorite daisies.
Food
As a COVID safety measure, this year we'll have a "grab and go" treat bag for you at the Food Tent– containing Mary's Mountain cookies and Kurt's Bars!

Selfies

For COVID safety, we can't congregate at a photo backdrop tent this year.  But feel free to take your own selfies and share with us on FB.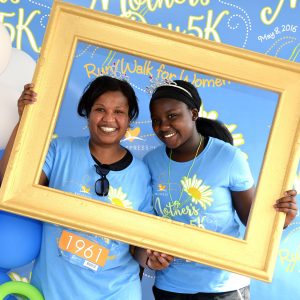 "Momism" Posters
We add some on-course entertainment by putting posters filled with funny or inspirational "Momism" quotes all along the route.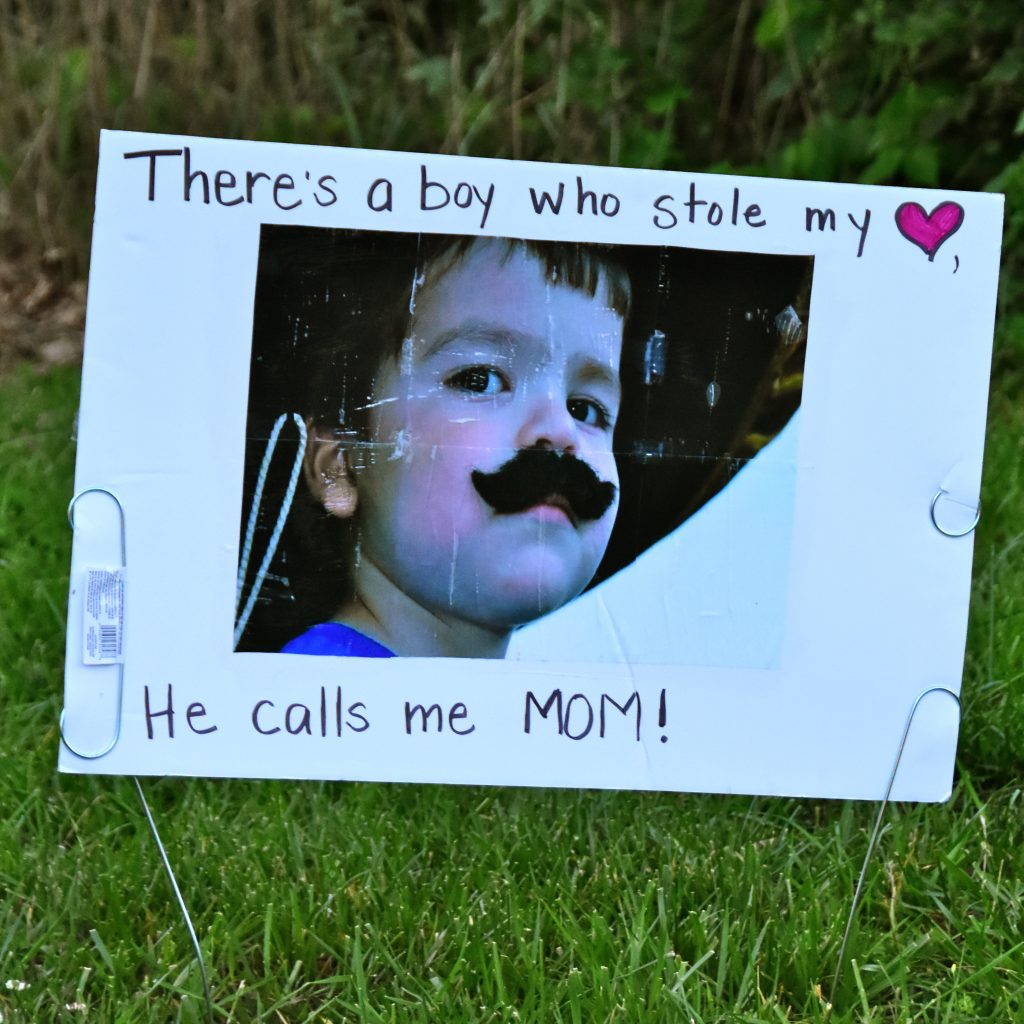 TOP FINISHERS AWARDS

Cash prizes for the top three finishers and top master:
1st—$250, 2nd—$150, 3rd—$100, and $100 to top masters
(40+).
Generous age group awards
Age groups are: 10 & under, 11–14, 15–19, 20–24, 25–29, 30–34,
35–39, 40–44, 45–49, 50–54, 55–59, 60–64, 65–69, 70–74
75–79, 80–84, 85–89, 90+.
Age group awards are for In-Person entrants only, but we'll have random prize drawings for Virtual participants.
Nation Anthem Singer
We are honored that Olive Neighbors will join us this year to sing the national anthem! Olive is 13 years old and attends Bernard Campbell Middle School in Lee's Summit Missouri. She is very involved in anything and everything that has to do with singing and musicals!
Kids Activities
Sorry! Due to Covid precautions the Family Fun Tent will not be open this year.  But our Balloon artists are standing by to come back next year!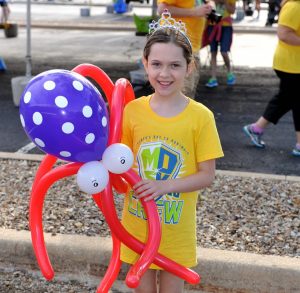 Free Race Photos

Our official event photographers will record your race finish.  All photos are FREE!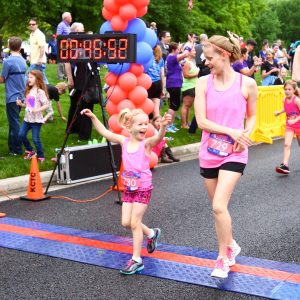 DECORATED PORT-A-POTS
We are not decorating the portapots this year.  We will be placing them 6 feet apart, and adding hand-washing stations outside the potties in addition to the hand sanitizer dispensers found inside.