Bling!
All participants receive the 2023  butterfly finisher's charm.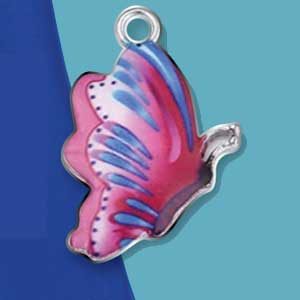 Food
To "grab & go" after the race, we'll have beautiful cookies and a bottle of water.  We know water bottles are not "green" but they are portable to get you rehydrated; please recycle in our bins or at home!

Selfies

We'll have a colorful "selfie station" with fun props.  We hope you will share your pics afterwards on FB.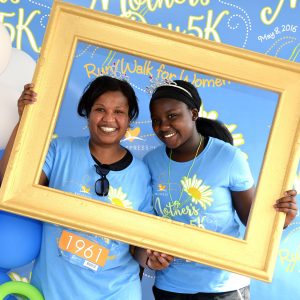 "Momism" Posters
We add some on-course entertainment by putting posters filled with funny or inspirational "Momism" quotes all along the route.  As part of our "going green" efforts, we've crafted reusable signs.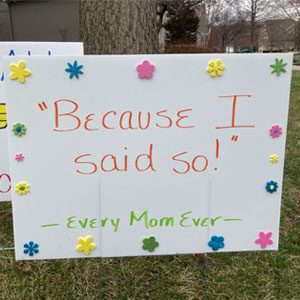 TOP FINISHERS AWARDS

Cash prizes for the top three finishers and top master:
1st—$250, 2nd—$150, 3rd—$100, and $100 to top masters
(40+).
Generous age group awards from Dick's Sporting Goods
Age groups are: 10 & under, 11–14, 15–19, 20–24, 25–29, 30–34,
35–39, 40–44, 45–49, 50–54, 55–59, 60–64, 65–69, 70–74
75–79, 80–84, 85–89, 90+.
Custom Age Group Awards, too:

2023 Nation Anthem Singer

We are delighted to welcome back our own KCE member Nancy W to sing the national anthem.  Last year, Nancy belted out a beautiful rendition, caught her breath, then jumped right onto the course to run the race!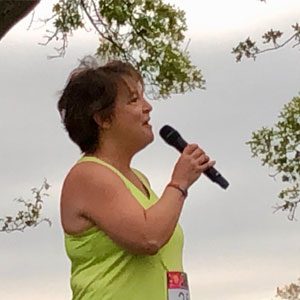 Kids Activities
Our fabulous balloon artists will be back this year at the Famly Fun Tent!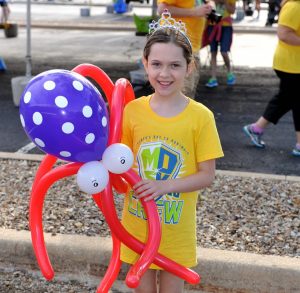 Free Race Photos

Our official event photographers will record your race, taking pictures on the course and at the finish.  All photos are FREE!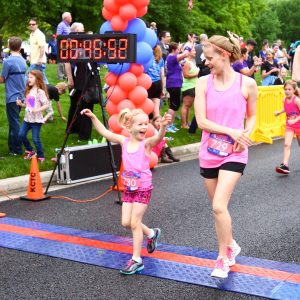 DECORATED PORT-A-POTS
"Going green", we are not going to continue decorating the portapots in the future. It's been fun, but obviously we can't re-use these materials. We do have a supply of decorations leftover from past years, and we'll put them up one last time this year.