Bling!
All participants receive a custom-made daisy keepsake charm at the finish line. Here's a drawing of the 2019 design.

More Bling
Everyone gets a tiara at Packet Pick Up!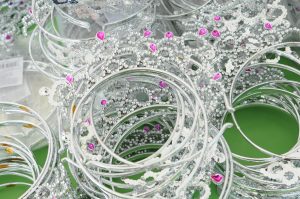 TOP FINISHERS AWARDS

Cash prizes for the top three finishers and top master:
1st—$250, 2nd—$150, 3rd—$100, and $100 to top masters
(40+).
Generous age group awards for top three finishers in 5-year
age groups. (Top three overall and top masters are not
eligible for age-group awards) Age group winners receive
generous gift certificates from Dick's Sporting Goods.
Age groups are: 10 & under, 11–14, 15–19, 20–24, 25–29, 30–34,
35–39, 40–44, 45–49, 50–54, 55–59, 60–64, 65–69, 70–74
75–79, 80–84, 85–89, 90+.
Hardware: Top overall winners and top three winners in each
age group will also receive a clear acrylic award matching the
race logo. Here's the 2019 award:

Food
Enjoy cookies & milk & more in our food tent and nearby areas. (We'll have enough for everyone, participants and spectators!)

Photo Booths and Selfie Stations
Capture your memories here! We'll have a beautiful backdrop and fun props!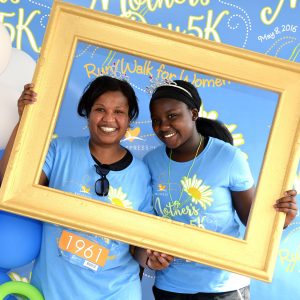 Free Race Photos and Video Clip
Our official event photographers will record your race finish, and your Race Results includes a video clip of you crossing the finish line. All photos are FREE!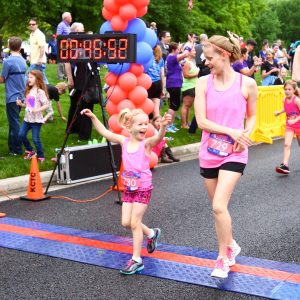 Kids Activities
Balloon artists and more at  the Family Fun Tent.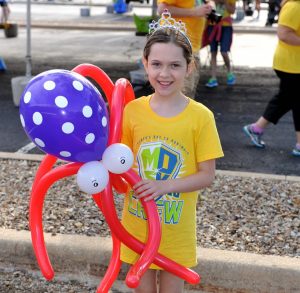 "Momism" Posters
We add some on-course entertainment by putting posters filled with funny or inspirational "Momism" quotes all along the route.  You are invited to create a poster of your own, bring it to Packet Pick Up and we'll put it on the course.  Please use standard size poster board.  You can take it home after as a memento!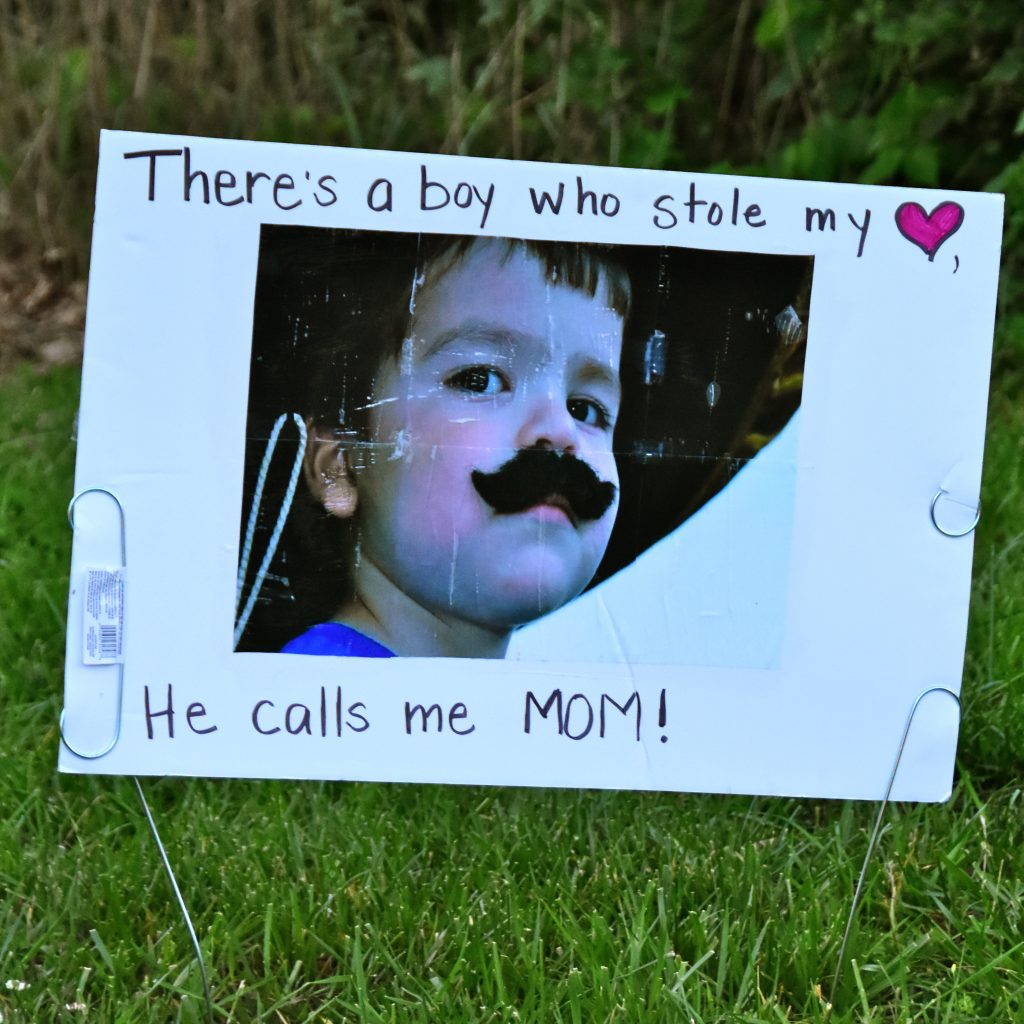 DECORATED PORT-A-POTS
Not many races brag about their port-a-pots, but we do! Decorated potties are a beloved tradition at the MD5K, and we invite you to take part! We have 40 potties that need some help being beautiful, and there are prizes for the winners! To get started view Decorating Guidelines, then SIGN-UP!